The State University of Londrina (UEL) was founded in 1970 and officially recognized as a state funded university in 1971, as a result of the merge of the existing colleges of Languages, Law, Philosophy, and Dentistry. Its location was defined to a 235 hectares campus, just outside of the city center.
UEL's mission is to produce and disseminate knowledge, by educating citizens and professionals in various academic fields within the ethical values of freedom, equality, and social justice. The University has grown considerably, and is currently considered one of the 5 top ranked state Universities of the country.
One of the entrances to the campus in 2019 (Photo: Internet)
Central Library (Photo: Internet)
Part of the campus, aerial view  (Photo: Internet). Centers of Communication and Arts (left), Applied Social Sciences (center) and Linguistics and Human Sciences top-right),
Council Room (Photo: Internet)
Classroom (Photo: Internet)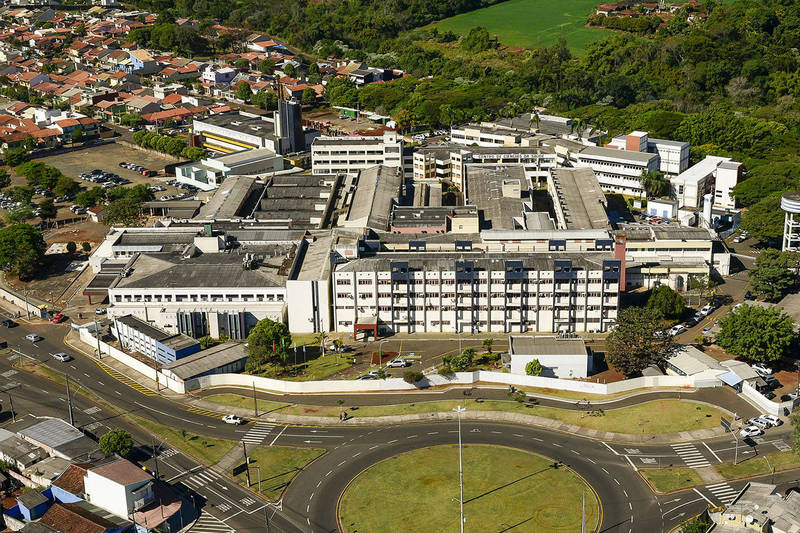 University Hospital in 2019 (Photo: Internet)
After nearly 50 years of teaching, research and outreach, UEL strives to fulfill its role to create opportunities and provide high-level human resources to many different fields.